Richard Todd
---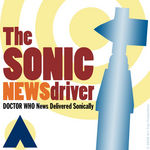 Selected Doctor Who related news delivered sonically.
For Earth-date: Sunday, the 6th of Dec. 2009
Imagine Eccleston as Lennon, The End of Time Now Has a Date and Time, It's Lovely Weather for a Sleigh Ride Together with Who, Richard Todd Dead at 90, Croatia's Booming Tourism, Last of the Daleks, Dreamland Live, and more.
Hosted by Louis Trapani
Doctor Who fans will kinda remember Richard Todd for his part as Sanders in the 1982 Peter Davison story, Kinda. Though for others, this real life war hero will be remembered for roles in such films as The Dam Busters (1955) and the Yangtse Incident (1957).
Todd, who had been fighting cancer, has died at the age of 90. He had been one of the first British soldiers to parachute into France on D-Day.
He has a long list of credits with film and television roles as early as 1937 to as recent as 2007.