End of Time
---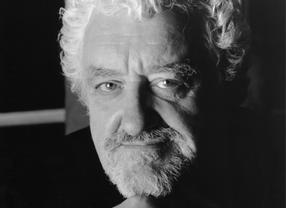 This year's EA British Academy Children's Awards honours Bernard Cribbins. Many will know him for his reoccurring role of Wilf, Donna's granddad currently in Doctor Who (and is set to return for the upcoming specials The End of Time), though his association with Doctor Who goes back to the 1966 feature film, Daleks: Invasion of Earth 2150 AD with Peter Cushing, he can also be heard in a radio version with Paul McGann, and was in the running to succeed Jon Pertwee as the Doctor.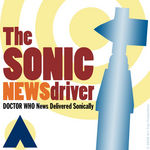 The Sonic Newsdriver 20091126
Selected Doctor Who related news delivered sonically.
For Earth-date: Thursday, the 26th of Nov. 2009
A special Thanksgiving edition
Happy Birthday to Who, Dreamland, Karen Gillan's 9 Year Old Cousin to Follow Footsteps, The Sarah Jane Adventures Strong Numbers, The End of Time is Coming, Jeffrey Tambor Joins David Tennant, David Tennant Has Nothing to Say, David Tennant Does Have Something to Say for Christmas, and more.
Den of Geek publishes this image from Doctor Who: The End of Time:
The Den of Geek website has published this photo from Doctor Who: The End of Time which depicts Bernard Cribbins (Wilf) and David Tennant (The Doctor). For details on the book the Doctor is holding, see the article here: Doctor Who: brand new picture from The End Of Time - Den of Geek
Doctor Who: The End of Time, Part One - this year's Christmas special starring David Tennant as the 10th Doctor will be coming to BBC America on Saturday, December 26th at 9pm Eastern / 8pm Central. See a preview below:
The 10th Doctor (David Tennant) looks like he is ready for a holiday in a photograph included in an article by The Press Association (Christmas Doctor Who sneak peak) published today (see left).
The Doctor Who Christmas special this year, titled The End of Time, Part One will have a 2 minute preview included in this week's BBC Children in Need charity event (BBC1 at 7pm).
The article states the following concerning the photo of the 10th Doctor who looks more like he is ready for a holiday than a regeneration:
BBC AMERICA airs the next special, Doctor Who: The Waters of Mars on Saturday, December 19th at 9pm EST /8pm CST. The Doctor and Adelaide face terror on the red planet in one of the scariest and exciting adventures yet. It stars David Tennant and British stage and screen actress Lindsay Duncan (Rome, Langford) as Adelaide, the clever and strong-minded leader of Bowie Base One.
Three promos currently being shown on BBC America for the last few Doctor Who specials coming in December starring David Tennant as the 10th Doctor including Waters of Mars and a short Inside Look with Russell T Davies and Julie Gardner.
(via @mcfangirl and "theproselytizer" on YouTube)
This promo for the End of Time presented at San Diego Comic Con this past weekend was shot by someone in the audience. The hand-held shaky video uploaded to YouTube by safia43 was then stabilized and cleaned up a bit by colonelbarker to the give you what you see here below. It features an element that would had been considered a spoiler before Comic Con, but now is not as the BBC has already announced it. Hopefully a better version of this promo will become available on the net soon, in the meantime, here below is probably the best version of it on YouTube (catch it while you can).