Torchwood
---
5 Weevils
25% (2 votes)
4 Weevils
50% (4 votes)
3 Weevils
25% (2 votes)
2 Weevils
0% (0 votes)
1 Weevil
0% (0 votes)
0 Weevils
0% (0 votes)
Total votes: 8
While you are waiting for the 2011 autumn series of Doctor Who, Torchwood is back and we are reviewing it live on the net for Hitchhiker's Guide to British Sci-Fi. So join us, this Sunday…
We Review the 1st Episode of Torchwood: Miracle Day Live on the Net on Hitchhiker's Guide to British Sci-Fi -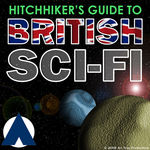 Torchwood is back and it's a miracle, a Miracle Day in fact, and so is Hitchhiker's Guide to British Sci-Fi! Join us live on the net for a review of the first episode of Torchwood: Miracle Day - The New World on Sunday, July 17, 2011 at 4pm EDT on Talkshoe.
If you are a Podshock Supporting Subscriber you will be given preference in the queue of the live show and bumped up.
BBC Worldwide LTD has released a new iOS app, Torchwood: Web of Lies (App Store link) to coincide with the new Torchwood series,Torchwood: Miracle Day. It is a series of adventures presented in episodes within the app. The first free download gives you episode 1 of Torchwood: Web of Lies. Each week after coinciding with the new series there will be another new episode released (presumably sold as an in-app purchase). Each episode tells the story through animated graphics and gameplay. There will be 10 episodes in total, again mirroring the current series, Miracle Day.
It is a universal app so it will run natively on both the iPhone (and iPod touch) and iPad.
The following is their description for the app:
5 Weevils
17% (2 votes)
4 Weevils
58% (7 votes)
3 Weevils
8% (1 vote)
2 Weevils
8% (1 vote)
1 Weevil
8% (1 vote)
0 Weevils
0% (0 votes)
Total votes: 12
Hold tight for the next DW: Podshock episode coming soon… in the meantime, there's a new episode of The Sonic Newsdriver out today filled with Doctor Who, Torchwood, and related news.
Sonic Newsdriver (8 July 2011) - Doctor Who News -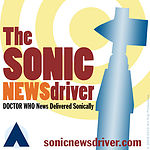 The Sonic Newsdriver 20110708
Selected Doctor Who related news delivered sonically.
For Earth-date: Friday, the 8th of July 2011
In this episode: Torchwood Comes to Starz on Friday, John Barrowman as the Doctor, Speaking of Kilts, A Doctor - Not The Doctor in Torchwood, Great Leaping Doctors - Batman, Farewell to Beth Willis, Doctor Who is on for 2012 or is it and more!
Hosted by Louis Trapani • @LouisTrapani
We are just days away from Torchwood: Miracle Day here in the States and another week for the UK. This is the BBC One promo trailer video for it in the UK.
Torchwood: Miracle Day premieres on Starz this July 8th at 10pm e/p. Here is a special 5 minute special look video from Starz.
The latest and to date, the longest (we believe) promo trailer for the new Torchwood: Miracle Day series on Starz coming this summer.
You can see some scenes from the 2011 series of Doctor Who (about 20 seconds into it) as well as Torchwood: Miracle Day (about 47 seconds into it) in this BBC promo video.