Sarah Jane Adventures
---
Less than a year ago we lost Elisabeth Sladen. At that time, only six of the twelve episodes for the fifth series of The Sarah Jane Adventures were shot. Fortunately, we got to see those six episodes starting last October on the CBBC. In this latest episode of Hitchhiker's Guide to British Sci-Fi we review this abbreviated and final series. Join Dave, Graeme, and myself as we bid farewall to the series.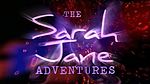 Plus other news including Blake's 7 and the new forthcoming Aliens vs. Wizards and more.
The Latest and Final Series of The Sarah Jane Adventures is Reviewed in Hitchhiker's Guide to British Sci-Fi 20 -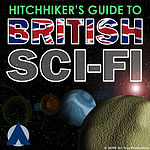 Hitchhiker's Guide to British Sci-Fi - Episode 20
Running Time: 1:33:49
The latest and final series of The Sarah Jane Adventures (Series 5) reviewed ('Sky', 'The Curse of Clyde Langer', 'The Man Who Wasn't There'), plus news and more.
Hosted by Louis Trapani ~ @LouisTrapani , Dave Cooper ~ @daveac , and Graeme Sheridan ~ @The2ndDoctor
This is just a quick heads up to let you know that a new episode of DW Podshock and Hitchhiker's Guide to British Sci-Fi have been recorded and are both currently in post production now. They should be arriving in your feeds later in the week.
Included in the upcoming Podshock episode is a review of the classic Jon Pertwee DVD Doctor Who and the Silurians and the conclusion of the Frazer Hines interview.
We review series 5 of The Sarah Jane Adventures in the upcoming Hitchhiker's Guide to British Sci-Fi.
The Radio Times has a full interview with Elisabeth Sladen's Daughter Sadie Miller.
Sadie now 26 years old, tells what it was like growing up knowing Jon Pertwee and Tom Baker, and what Family life was like.
She goes on to mension that she shall not be watching the 5th Series of Sarah Jane Adventures, Saying "I find it just a bit strange. I can't really watch it, too soon. But I know I'll enjoy watching them again at some stage. And if I have children it will mean a lot to watch it with them. Mum would have been a wonderful grandma and I feel sad that she won't get to experience that."
The full interview is linked below.
The trailer for the final series of The Sarah Jane Adventures.
The final series of Sarah Jane Adventures, features in the CBBC (Childrens BBC) trailer for the autumn start. So it is obviously was important enough to be included in the trailer, here's the trailer for your perusal.
Last April we suffered a huge unexpected loss in the Doctor Who community and beyond. The death of the beloved actress, Elisabeth Sladen. Almost immediately following it, DWP Correspondent-At-Large, Colin (AKA "Abersoch") contacted me about putting together a special episode of Doctor Who: Podshock to celebrate Elisabeth Sladen and the Sarah Jane Smith character.
We had just started our series of live shows reviewing the new Doctor Who episodes from the spring 2011 series while Colin and I were discussing what we could do for a tribute. We couldn't record it then. Now that we are in between the spring block and the late summer/autumn block of new 2011 Doctor Who episodes, it allows us to record this celebration episode.
The BBC released this on the Doctor Who Website earlier today.
"Contrary to press reports today we can confirm that no new episodes of The Sarah Jane Adventures will be filmed following the tragic death of actress Elisabeth Sladen in April, 2011. As a tribute to Elisabeth the six episodes that were recorded with her last year will be broadcast on CBBC at a date to be confirmed."
Today marks one week since the unbelievable news broke that we lost Elisabeth Sladen (Sarah Jane Smith) to cancer. The BBC had dedicated this past Saturday's transmission of Doctor Who: The Impossible Astronaut (the premiere episode of the new 2011 series) to her and afterwards there was a 12 minute piece on CBBC titled, My Sarah Jane: A Tribute to Elisabeth Sladen which if you saw it, I'm sure it didn't leave you with a dry eye. In it, many of her co-stars spoke about their time working with her including David Tennant and Matt Smith. The day after she passed, another Doctor actor had his say as well.
Tom Baker, the 4th Doctor in Doctor Who shares some of his memories and feelings after the passing of co-star, Elisabeth Sladen last week.
Tom Baker Newsletter | Latest news | Lis Sladen | Sarah Jane: "Sarah Jane dead?  No, impossible!  Impossible.  Only last week I agreed to do six new audio adventures with her for Big Finish Productions.
Doctor Who: Podshock - Episode 243
Running Time: 1:39:24
Elisabeth Sladen's passing and other Doctor Who news, Anthony S Burdge and Jessica Burke report on the Doctor Who 2011 NYC Premiere event, feedback, and more.
Hosted by Louis Trapani ( @LouisTrapani ), Ken Deep ( @kendeep ), and James Naughton ( @JamesNaughton )