Christmas
---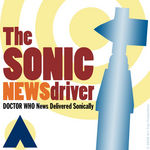 Selected Doctor Who related news delivered sonically.
For Earth-date: Sunday, the 6th of Dec. 2009
Imagine Eccleston as Lennon, The End of Time Now Has a Date and Time, It's Lovely Weather for a Sleigh Ride Together with Who, Richard Todd Dead at 90, Croatia's Booming Tourism, Last of the Daleks, Dreamland Live, and more.
Hosted by Louis Trapani
The BBC is offering desktop "wallpaper" of the Doctor riding his TARDIS like a sleigh being pulled by reindeer. As usual, they are offering it in various sizes. Download them from here: BBC - Doctor Who - The Doctor and the Reindeer
A few days ago we came across a photo taken of this publicity image for The End of Time. It was a nice glimpse of the promotional image, albeit it had a flash glare in an unfortunate location. Today, the BBC has published an exclusive image of it sans the glare and it shows a bit more.
See and read more about it here: BBC - Doctor Who - Exclusive Image
The BBC has released a promo for their Christmas line up (see second video below) which features some clips from the Doctor Who: The End of Time specials. One fan ("WhoFan9") made their own edit of it strictly for The End of TIme which you can see below.
The BBC One Christmas Drama 2009 Promo:
It is no big surprise that the final David Tennant (as the 10th Doctor) Doctor Who specials, The End of Time, Part 1 and Part 2 will be shown on the BBC in the UK on Christmas Day and New Year's Day respectively. It was pretty much what we have all been expecting ever since the specials were originally announced. Though we have been waiting for an official word from the Beeb on the dates and times of two last specials before Matt Smith takes over the part.
The End of Time, Part One will be on BBC One on Christmas Day at 6pm.
The End of Time, Part Two will be on New Year's Day at 6:40pm on BBC One and runs 75 minutes.
Following suit, BBC America has also announced their date and times for part two (see here for details) as well today.
A publicity image for the upcoming Doctor Who Christmas special, The End of Time, Part 1. Obviously taken by someone with a camera using a flash (or another external light source) thus creating an unintended glare on the image.
(Thanks to @TARDISDatabanks on Twitter)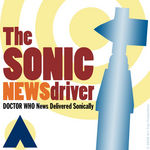 The Sonic Newsdriver 20091126
Selected Doctor Who related news delivered sonically.
For Earth-date: Thursday, the 26th of Nov. 2009
A special Thanksgiving edition
Happy Birthday to Who, Dreamland, Karen Gillan's 9 Year Old Cousin to Follow Footsteps, The Sarah Jane Adventures Strong Numbers, The End of Time is Coming, Jeffrey Tambor Joins David Tennant, David Tennant Has Nothing to Say, David Tennant Does Have Something to Say for Christmas, and more.
This is the preview clip of Doctor Who: The End of Time, Part One, this year's Christmas special starring David Tennant as the 10th Doctor. This preview clip was shown during the BBC Children in Need fundraising special tonight.
Doctor Who: The End of Time, Part One - this year's Christmas special starring David Tennant as the 10th Doctor will be coming to BBC America on Saturday, December 26th at 9pm Eastern / 8pm Central. See a preview below:
The 10th Doctor (David Tennant) looks like he is ready for a holiday in a photograph included in an article by The Press Association (Christmas Doctor Who sneak peak) published today (see left).
The Doctor Who Christmas special this year, titled The End of Time, Part One will have a 2 minute preview included in this week's BBC Children in Need charity event (BBC1 at 7pm).
The article states the following concerning the photo of the 10th Doctor who looks more like he is ready for a holiday than a regeneration: