audio
---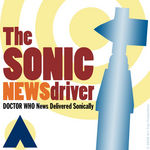 The Sonic Newsdriver 20091029
Selected Doctor Who related news delivered sonically.
For Earth-date: Thursday, the 29th of Oct. 2009
Is there a Doctor in the house?, To the Moon Alice, Sarah Jane Adventures nominated for a BAFTA Children's Award, Wake the Kids and Phone the Neighbors, David Tennant's New Gig, Trust Review Leads to an Extra £25.5m for BBC Children's Services, Doctor Who Christmas Special to be Previewed on BBC Children in Need, and more.
Hosted by Louis Trapani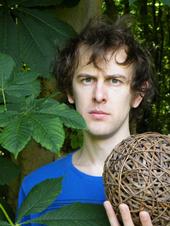 Series 3 of the Ian Todd Untruths podcast is underway as of October 2009. Louis Trapani of Doctor Who: Podshock had the pleasure of being part of it in episode 3, the "Louis Trapani Special"
Ian throws out his standard fare of unusual questions at Louis and he supplies some daft answers in this 9 minute episode. They cover ice cream inventions, Life on Mars, Ashes and Ashes, soda, aliens, and much more.
Ian Todd has interviewed everyone from David Cross, Toby Hadoke, to our own James Naughton (Doctor Who: Podshock and Hitchhiker's Guide to British Sci-Fi)
Best known for being a member of the Irish pop group, Boyzone, Stephen Gately may be known more so to Doctor Who fans for his role as Tommy Tomorrow in the BBC Radio/Big Finish story, Horror of Glam Rock has died.
The singer/actor was found dead at the age of 33 while on holiday in Majorca according to news reports such as in the Times Online.
For many Doctor Who fans, especially those of a certain age (and it still upsets me that I can now use that phrase about myself!), the biggest news of the summer - with the exception of the first pictures of the 11th Doctor - has been the return of Tom Baker to the role that made him a national institution and an icon all over the world. Yes, the 4th Doctor is back - in a 5 part audio adventure called Hornet's Nest from BBC Audio. It's been almost 30 years since the 4th Doctor had a new adventure. 30 years since those wonderful warm and throaty tones have been part of a new Doctor Who story.
Three Torchwood audio plays prequels to the upcoming mini-series Children of Earth are now available from BBC Radio 4 via the BBC iPlayer and download (downloads for the UK only). Each audio play is 45 minutes and will be available starting Wednesday, 1 July with the story Asylum, following it is Golden Age on Thursday, 2 July, and then finishing off the series is The Dead Line on Friday, 3 July.
The audio plays stars original television cast members, John Barrowman, Eve Myles, Gareth David-Lloyd, Kai Owen, and Tom Price.
Just a quick "hello" to everyone and a big thank you to Louis and the guys for trusting me with this honor!
If you've heard the podcast I was lucky enough to participate in, you might know that I work in the film industry, and, after a horrible year, I've got a few projects that have come to the fore that are keeping me very busy. So, this will have to be brief.
I just wanted to elaborate on the Audible.com info Ken and the guys have been giving on the podcasts recently. I've been a subscriber for years and years (I drive over 20,000 miles a year here in LA!) and have discovered lots of books beyond the Who range that might be of interest. You probably know that Paul McGann and Tom Baker, particularly, have done a lot of audio books and radio drama between them, and some of them are available on Audible.
Mark Gatiss leads a 30 minute documentary on BBC Radio 4 exploring Doctor Who novelisations published by Target books. The audio documentary, On the Outside it Looked Like an Old Fashion Police Box is available to listen to via the BBC iPlayer (it is available outside of the UK) for the next seven days.
It features interviews with Terrence Dicks, Anneke Wills, and Russell T Davies among others, as well as audio clips from various audio book adaptations.
BBC description:
Our very own James Naughton of Doctor Who: Podshock is the guest in the hot seat in the latest episode of the Ian Todd podcast "Series 2". This humourous, off-centered, Series 2 podcast headed up by the "weird and wonderful" Sunderland based comic, Ian Todd features Simon Helberg of the Big Bang Theory, Micheal O'Keefe, and now James Naughton.
In Series 1 of the podcast, Ian had David Cross of Arrested Development along with various other guests. Be sure to check out both series, but first the James Naughton episode where he discusses reality TV, soft drinks, Doctor Who, and of course the Loch Ness Monster (running time 9:54):