comedy
---
Peter Davison (the 5th Doctor) has posted some short outtakes from his parody 'The Five(ish) Doctors Reboot' from last year celebrating 50 years of Doctor Who. This is just a short video of those deleted bits only.
If you only watched 'An Adventure in Space and Time' and 'The Day of the Doctor' anniversary special as part of your 50th anniversary of Doctor Who celebrations, then you're missing out. 'The Five(ish) Doctors' is thirty minutes of fun and delight spearheaded by Peter Davison which chronicles some of the past actors who played the Doctor in their efforts in being included in the Doctor Who 50th anniversary special. It's a real treat for long time fans, that also offers up some delights for new fans. The video is embedded below.
Richard E. Grant has been cast in the upcoming 2012 Doctor Who Christmas special. The news came from a tweet from Doctor Who Magazine today. It's interesting to see an official-unofficial past Doctor actor return to the series. You may recall that Richard E. Grant was the original 9th Doctor in the Scream of the Shalka, a story written by Paul Cornell. This animated adventure was produced prior to the television series being relaunched in 2005. We reviewed Scream of the Shalka not too long ago in Doctor Who: Podshock 267. In it, we discussed Richard E. Grant's portrayal of the Doctor and how Scream was the forerunner of Rose. 
The first two series of Matt Smith as the Doctor has been recreated in a video simulating an old style (I would say 16-bit) video game running just over 4 minutes long. Be warned, there are spoilers pertaining to the these two series (if you are not up to date).
Thanks to @EoghannIrving for the heads up on this one.
If you are a long time listener of Doctor Who: Podshock, you may recall segments by Joe Corallo ( @JoeCorallo ) some years ago. He mostly reviewed audio dramas such as the Cybermen story, Spare Parts by Big Finish. You may have met him at our recent 25th Anniversary Event for the Gallifreyan Embassy last month (see photo to left of him with Daphne Ashbrook).
This is like someone getting peanut butter in my chocolate, or something like that (actually, I am not too keen mixing the two). This video marries two of my favourite pastimes, Star Wars and Doctor Who. It doesn't make much sense, but it is fun and interesting to look at, that much is certain. Ha! You have to love Amy Pond in it. Outstanding production values for a parody project like this… Thanks to @steven3x for the heads up on it.
Further to a piece of E-mail Louis, Ken and James received in Doctor Who: Podshock 224, where the Author bemoaned having to pay the BBC licence fee. And we all know how James is a great champion for the BBC, well here's another.
Mitch Benn is well known in his own right as a Comical Singer Songwriter, and is part of the BBC Radio 4 "The Now Show!" with Steve Punt and High Dennis. Put everything (He could think of, including Blakes 7 and Tripods so that should keep ken happy, and yes Doctor Who does get a mention!) down in to one song. He himself would probably say it's not everything that the BBC has done or does but, for us Doctor Who fans the Show gets the most mentions in the song. Mitch Benn being another vocal fan.
Toby Hadoke is back, well if you have the Cd or Digital Copy "Moths Ate my doctor Who scarf!" He's never really away. But after touring for over three years with "Moths" Doctor Who Fan and fan Favourite Toby, has a new routine quote from his web site.
"An affectionate and stroppy love letter to his favourite Auntie from the passionately squared eyed comedian whose previous show "Moths Ate Mt Doctor Who Scarf" received 100% 5 star reviews (Ed Fringe 2007), toured the UK and internationally, had a West End run, and spawned a Sony nominated radio series."
Toby Hadoke's 'Moths Ate My Doctor Who Scarf' can be heard via the BBC iPlayer with Colin Baker and Louise Jameson from July 2007. Episode one, 30 minutes long will be available to listen to until Friday, the 18th of December 2009.
Listen here: BBC iPlayer - Moths Ate My Doctor Who Scarf
Also be sure to catch our interviews with Toby Hadoke on Doctor Who: Podshock: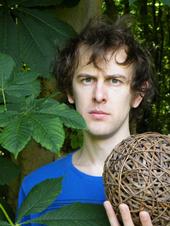 Series 3 of the Ian Todd Untruths podcast is underway as of October 2009. Louis Trapani of Doctor Who: Podshock had the pleasure of being part of it in episode 3, the "Louis Trapani Special"
Ian throws out his standard fare of unusual questions at Louis and he supplies some daft answers in this 9 minute episode. They cover ice cream inventions, Life on Mars, Ashes and Ashes, soda, aliens, and much more.
Ian Todd has interviewed everyone from David Cross, Toby Hadoke, to our own James Naughton (Doctor Who: Podshock and Hitchhiker's Guide to British Sci-Fi)