birthday
---
1985 was a very different time. The year marks the birth of the Gallifreyan Embassy, but let's take a TARDIS ride back to see what else was going on at the time.
One of the original "banners" for the club
Speaking of time, it was the year that we discovered the wreak of the RMS Titanic after it was lost in way back in 1912.
This is what has become an annual posting here on the 18th of June each year… The Gallifreyan Embassy anniversary. Today marks 27 years since the organization was formed. What can I say that I haven't already said in my previous anniversary postings? Yeah, I can't believe so much time has passed… I believe I had said it before. Perhaps these photos that I took last week on the Long Island Raid Road say it all. We have come a long way since 1985. I never thought then that I would see train posters referencing Doctor Who in them as these do for BBC America.
Waris Hussein, the first director of Doctor Who (he had directed An Unearthly Child back in 1963) turned 73 today. Though you would never guess it if you spent some time with him as he comes across as someone much younger. We had the honour and privilege of spending a little time with him in Los Angeles last February when we introduced him as our special surprise guest in our Doctor Who: Podshock live show on stage at Gallifrey One. He is charming and intelligent.
A couple weeks ago for the 48th anniversary of Doctor Who I once again watched An Unearthly Child (Part One) as I do traditionally on the anniversary. Despite its age, it never gets old.
Happy Birthday, Waris!
Today marks the 29th birthday of the youngest actor to play the lead role in Doctor Who, the 11th and current Doctor... Matt Smith. So a big spirited happy birthday wish goes out to Matt who is big spirited himself.
Now I believe he is at the age that Peter Davison was when he took on the role, the previous title holder for youngest actor to play the role in the series. Smith was still 27 when we met and interviewed him in April 2010 which is when I took these photos here of him.
Terry Nation, the creator of the Daleks (with nods to Raymond Cusick who designed them and of course Davros himself) for Doctor Who as well as the creator of the popular British sci-fi series, Blake's 7 would had been 81 years old today (well, now yesterday (8th of August) by the time you are reading this unless you are in Hawaii for the next hour or two). Of course his credits extend further than Doctor Who and Blake's 7. There was The Survivors, and episodes of various televsion series he contributed to both in the UK and US during the course of his career.
We lost him all too soon at the age of 66 in 1997. It was about ten years (give or take) before then when I had an opportunity to sit down with him and interview him. Unfortunately, the audio of that interview has slipped through a time vortex or a crack in space. Hopefully it is re-materialize at some point. I don't even have any photographs to share from that time. Perhaps like so many other cast and crew that I was meeting at that time I assumed there will always be the next time if I didn't get a photo that time. Sadly, there was no next time in my case with Terry Nation.
My memories of Terry Nation is that he was very open about his work. You could tell he enjoyed having the opportunity to speak about it. There was certain intensity about him. He would be quick to correct you if presented with information that didn't jive with what he knew to be the case. Not in a rude a way, by any means.
Today would have been Patrick Troughton's 90th Birthday, But still I say Happy Birthday Patrick. Gone but most definately not forgotton.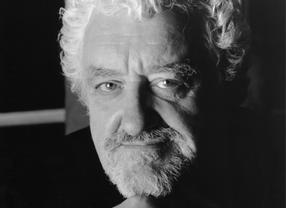 The Gallifreyan Embassy and Doctor Who: Podshock wish Bernard Cribbins a happy, healthy, and wonderful birthday today. He turns 81 years old. We are delighted to have him still involved with Doctor Who today after first appearing in the 1966 Peter Cushing film, Daleks - Invasion Earth: 2150 A.D. playing Tom Campbell. We finally see him in the TARDIS once again in the recent Doctor Who specials with David Tennant, The End of Time as the character Wilfred Mott (or just Wilf for short).
Bernard Cribbins was recently awarded with an EA British Academy Children's Award. See the video interview with him about it here: BAFTA Video: Special Award for Bernard Cribbins
A belated Happy Birthday to Nicholas Courtney who turned 80 on the 16th of December. Nicholas Courtney has been connected to the Doctor Who series going back to when William Hartnell was the Doctor. He is best known for his role as Brigadier Sir Alistair Lethbridge-Stewart. Aside from appearing in two episodes of The Sarah Jane Adventures last year (Enemy of the Bane parts 1 and 2), he has yet to appear in the series since its return in 2005, although there have been some references.
A special birthday wish and thank you goes out to Nicholas Courtney for the years of enjoyment he has brought to our screens throughout time and space.
The 6th Doctor turns 66 today. The Gallifreyan Embassy and Doctor Who: Podshock wishes Colin Baker a happy birthday.
Colin had burst onto the Doctor Who scene taking over the lead role after Peter Davison stepped down in 1984 as the colourful and bold 6th Doctor. Although not his first association with Doctor Who, he had played Commander Maxil in the 5th Doctor story, Arc of Infinity. Blake's 7 fans will also know him as 'Bayban the Butcher' - a guest role he had in the series.