Karen Gillan
---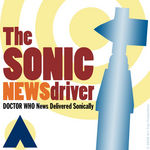 The Sonic Newsdriver 20091126
Selected Doctor Who related news delivered sonically.
For Earth-date: Thursday, the 26th of Nov. 2009
A special Thanksgiving edition
Happy Birthday to Who, Dreamland, Karen Gillan's 9 Year Old Cousin to Follow Footsteps, The Sarah Jane Adventures Strong Numbers, The End of Time is Coming, Jeffrey Tambor Joins David Tennant, David Tennant Has Nothing to Say, David Tennant Does Have Something to Say for Christmas, and more.
According to an article in scotsman.com, Caitlin Blackwood, a Scottish schoolgirl from Highland beat out hundreds of other hopefuls for a role in Doctor Who.
Without any formal acting experience, Caitlin will be joining her cousin Karen Gillan (Amy Pond) in the new series shooting in Cardiff.
Her role is not being revealed by the BBC to avoid spoilers.
"We are so proud of the way she has taken to working on a major film set in her stride," stated St. Joseph's head-teacher, Christine Cameron.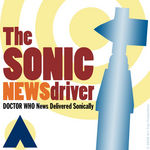 The Sonic Newsdriver 20091029
Selected Doctor Who related news delivered sonically.
For Earth-date: Thursday, the 29th of Oct. 2009
Is there a Doctor in the house?, To the Moon Alice, Sarah Jane Adventures nominated for a BAFTA Children's Award, Wake the Kids and Phone the Neighbors, David Tennant's New Gig, Trust Review Leads to an Extra £25.5m for BBC Children's Services, Doctor Who Christmas Special to be Previewed on BBC Children in Need, and more.
Hosted by Louis Trapani
Cover art for Doctor Who: Podshock - Episode 157. San Diego Comic Con photo by Tara Wheeler
The BBC Press Office has posted a press release concerning the start of shooting the new Doctor Who series starring Matt Smith as the 11th Doctor in Cardiff starting today through March 2010. Thirteen 45 minute episodes are being produced by BBC Wales for BBC One.
Below is the press release:
BBC News has posted an article along with the first published photograph of Matt Smith in his new threads that he is wearing as the 11th Doctor.
Shooting of the new series began today, Monday in Cardiff. In this photograph (see below for large photo) of Matt Smith along with new companion, Amy Pond played by Karen Gilan can be seen wearing dark rolled up trousers, tweed jacket and bow tie, along with black shoe-laced boots.
The new series slated to debut in the spring 2010 features Matt Smith as the Doctor taking over the role after David Tennant (whose term as the Doctor comes to an end later of this year). It also features Steven Moffat as the new Executive Producer and Lead Writer for the series, taking over after Russell T Davies completes his term ending at the close of this year with the last of the specials.
"I've come to help. I'm the Doctor."
Outpost Gallifrey Presents:
Doctor Who: Podshock - Episode 152
Running Time: 1:04:08
All news edition: Karen Gillan Recap, Outpost Gallifrey Closing, Gallifreyan Embassy New Website, Who Party 14 Toronto, Doctor Who/Torchwood Comes to Space in Canada, BBC America Launches HD, Planet of the Dead and Torchwood Children of Earth come to DVD/Blu-ray, 24th Anniversary Celebration, and more.
Cover art for Doctor Who: Podshock - Episode 151 podcast.
"During all the years I've been taking care of you, you in return have been taking care of me. You are still my grandchild and always will be. But now, you're a woman too."
Outpost Gallifrey Presents:
Doctor Who: Podshock - Episode 151
Running Time: 1:37:24
News (including special announcement of new companion Karen Gillan), rumours, announcements, and feedback from: José, Rev. Craig Beeman, Amy Krell, Elizabeth Jackman, Benjamin Elliott, Shawn, Jill, ?, Fox Cutter (x2), Dan, Steve Small, Brian, and Chris.