Russell T Davies
---
Doctor Who: Podshock - Episode 325
Running Time: 2:03:42
We reflect back to the return of DOCTOR WHO to television with 'Rose' revisited ten years later, plus news, your feedback, and more. Hosted by Louis Trapani, Dave Cooper, Lee Shackleford and Kyle Jones.
Less than a year ago we lost Elisabeth Sladen. At that time, only six of the twelve episodes for the fifth series of The Sarah Jane Adventures were shot. Fortunately, we got to see those six episodes starting last October on the CBBC. In this latest episode of Hitchhiker's Guide to British Sci-Fi we review this abbreviated and final series. Join Dave, Graeme, and myself as we bid farewall to the series.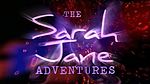 Plus other news including Blake's 7 and the new forthcoming Aliens vs. Wizards and more.
The Latest and Final Series of The Sarah Jane Adventures is Reviewed in Hitchhiker's Guide to British Sci-Fi 20 -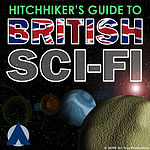 Hitchhiker's Guide to British Sci-Fi - Episode 20
Running Time: 1:33:49
The latest and final series of The Sarah Jane Adventures (Series 5) reviewed ('Sky', 'The Curse of Clyde Langer', 'The Man Who Wasn't There'), plus news and more.
Hosted by Louis Trapani ~ @LouisTrapani , Dave Cooper ~ @daveac , and Graeme Sheridan ~ @The2ndDoctor
Former Doctor Who executive producer and lead writer Russell T Davies who was also responsible for two Doctor Who spin-off series, Torchwood and The Sarah Jane Adventures will now be spearheading a new series on CBBC, Aliens Vs Wizards.
This new series consisting of 12 half-hour episodes is being created with Phil Ford who Davies worked with on Doctor Who and The Sarah Jane Adventures series. It is set to debut in autumn of this year on CBBC. It is being produced by BBC Wales in association with FrementleMedia.
Doctor Who has won Best Family Drama by the TV Choice Awards 2010. Karen Gillan (Amy Pond) and Steven Moffat (Lead Writer and Executive Producer) were there in person at the ceremony Monday evening hosted by Alexander Armstrong (voice of "Mr. Smith" on The Sarah Jane Adventures).
This comes on the heels of another award granted to Doctor Who, this time a Hugo Award for Best Dramatic Presentation (Short Form) for last year's Doctor Who special, The Waters of Mars
(Amazon US link).
Out of the handful of Doctor Who specials transmitted last year, I enjoyed Waters most.
Paul Cornell was at the Hugo Awards ceremony presenting an award.
Congratulations all around!
According to various (unconfirmed) reports on the net, the new 4th series of The Sarah Jane Adventures will be returning to the BBC and CBBC on Monday, 11 October 2010 (with part 1 of The Nightmare Man by Joseph Lidster).
It is unclear whether the new series is back to one episode a week or will it be similar to last year which transmitted two episodes a week. Remember, each story takes two half-hour episodes to tell in The Sarah Jane Adventures. The BBC had commissioned two new series (24 x 30-minutes episodes), this is the first of the two (12 episodes telling six stories). No details as of yet pertaining to this series outside of the UK.
As reported in Doctor Who: Podshock, the Doctor Who spin-off series, Torchwood is being relaunched in the US on the Starz network.
The HollywoodReporter.com has an article reporting that name of the rebooted series in the US is Torchwood: The New World. Like last year's acclaimed Torchwood: Children of Earth I would suppose. It is to be ten episodes which to my understanding are telling a story much the same way as Children of Earth did with its five episodes run.
'Torchwood' gets new title: 'The New World': "Starz' 'Torchwood' reboot will be titled 'Torchwood: The New World' and creator Russell T Davies gave some insight into the storyline.

The new story will follow a CIA agent (Rex) and analyst (Ester) who tackle an alien-related global issue. Torchwood, having been destroyed and disbanded, is 'like a legend now ... it's like something that's ceased to exist and is now spoken of only in whispers.' Soon, Rex and Ester are on the run and are seeking out the help of Captain Jack and Gwen.
Former Doctor Who Executive Producer and Lead Writer, Russell T Davies talks about the new Torchwood series 4 (including the return of 'John Barrow-Man') as well as Doctor Who series 31 starring Matt Smith in this interview from BBC News on 8 June 2010.
BBC Cymru Wales, BBC Worldwide and US premium entertainment network Starz Entertainmenthave today announced a three-way co-production partnership that will develop a new series of the hit BBC sci-fi drama Torchwood. BBC Worldwide will also distribute the series to broadcasters globally. The 10-episode instalment will be written by a team led by Torchwood creator Russell T Davies and produced by BBC Worldwide productions.
The BBC is seeking a new producer to head up series 4 of The Sarah Jane Adventures according to an article today on ATV Network. It states that shooting is due to start in March and that the BBC will produce 12 episodes starring Elisabeth Sladen as Sarah Jane Smith.
This comes on the heels of yesterday's report in The Hollywood Reporter that The Sarah Jane Adventures creator and producer, Russell T Davies is spearheading a US version of Torchwood with Fox. We can assume the reason the BBC is seeking a new producer for CBBC spin-off of Doctor Who is due to the fact that Russell T Davies is in the US and if reports are correct, may be busy with the US Torchwood project.
According to a Hollywood Reporter article, there may be a new US version of Torchwood coming to Fox. Series creator and producer Russell T Davies along with producer Julie Gardner are to be spearheading the project with executive VP of programming and production at BBC Worldwide Productions, Jane Tranter.
The article suggests that some of the original cast may be onboard the project as well, mainly John Barrowman.