I-CON
---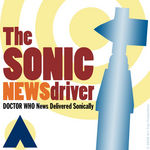 The Sonic Newsdriver 20100324
Selected Doctor Who related news delivered sonically.
For Earth-date: Wednesday, the 24th of Mar. 2010
Two Promo Trailers, A Date with the Doctor, Rumoured Christmas Special and Series 32, What's Up Doc?, Down with the Government, Easter Plans, I-CON 29, and more.
Hosted by Louis Trapani
Join Doctor Who: Podshock live at I-CON 29 on Sunday, March 28, 2010 at 2pm (EDT) in Stony Brook, NY.
Doctor Who: Podshock returns to the annual New York science fiction, fact, and fantasy convention this spring for another live show. I-CON is back at the SUNY Stony Brook University again this year with invited Sarah Douglas, Ronald D. Moore, Charisma Carpenter, Tony Todd and more.
Writer for IDW Publishing's Doctor Who comic book series, Tony Lee will be joining us via the net from the UK.
Hosts Ken Deep and Louis Trapani will be there in person and James Naughton via the net in the UK recording an upcoming episode of Doctor Who: Podshock at the convention (location: Harriman 112). Possible in-person guests TBA.
The 6th Doctor turns 66 today. The Gallifreyan Embassy and Doctor Who: Podshock wishes Colin Baker a happy birthday.
Colin had burst onto the Doctor Who scene taking over the lead role after Peter Davison stepped down in 1984 as the colourful and bold 6th Doctor. Although not his first association with Doctor Who, he had played Commander Maxil in the 5th Doctor story, Arc of Infinity. Blake's 7 fans will also know him as 'Bayban the Butcher' - a guest role he had in the series.
Jon Pertwee entertains the crowd with a guitar during his cabaret performance at I-CON, Stony Brook, NY on April 5, 1986. Photo by Louis Trapani
We had the pleasure of interviewing Colin Baker in March 1987 during I-CON VI in Stony Brook, NY. Photo by Louis Trapani.