Celebrating Time And Relative Dimensions In Space!
---
We are happy to announced that Robert Greenwood is the first of two randomly chosen Podshock Supporting Subscribers to receive a free autographed copy of the new book, The Mythological Dimensions of Doctor Who.
As previously stated (see: The Mythological Dimensions of Doctor Who Book Give Away for Podshock Supporting Subscribers), we have two copies of this new book that studies the mythological influences on the long running science fiction series, Doctor Who which were autographed by contributing writers and editors, Anthony S Burdge, Jessica Burke, Kristine Larsen, and Melody Green at the book launch event in NYC at Fiddlesticks in May.
We are giving one copy away in celebration of the 25th anniversary of the Gallifreyan Embassy and another for the 5th anniversary of Doctor Who: Podshock.
"Hi honey, I'm home."
Doctor Who: Podshock - Episode 211
Running Time: 1:10:41
Doctor Who: 'The Big Bang' reviewed live over the net with live feedback (1 of 2). Plus we announce the first pick for the free autographed book, The Mythological Dimensions of Doctor Who. (If you haven't seen The Big Bang yet, wait until you have before listening).
Hosted by Louis Trapani, James Naughton and Dave Cooper with Ken Deep.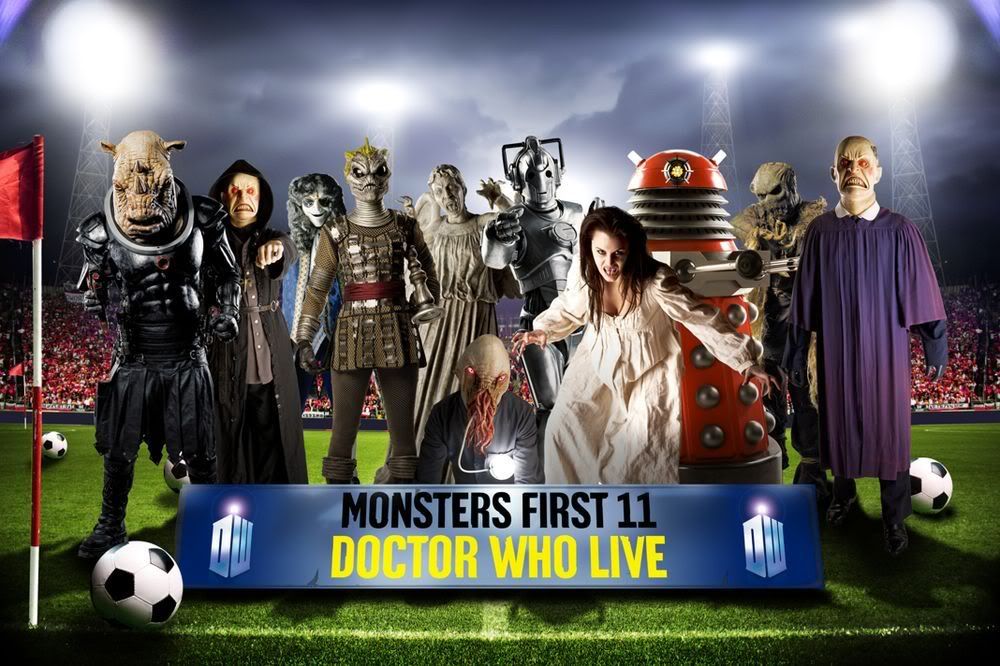 The First Lot of Doctor Who tour Dates have Been confirmed and are as Follows:
Here are the Prices for the sold Items from the Bonhams Auction on July 23rd last week.
As the final act of the Night at Glastonbury, electronic band Orbital who hadn't played live in 16 years had a very special Introduction For the last song of the Evening. Matt Smith showing no end to his talents, showed that of a showman firing up the Crowd. Orbitals first song of the night... Their version of the Doctor Who Theme Music. Follow the link below to see the 33second clip of Matt's Introduction.
The Complete overnight Figures for the season closer of doctor who are 5.1 Million. 4.6 Million of those on BBC 1 and 0.5 Million on BBC HD. Doctor Who was the second highest rated show of the night with the football (soccer) world cup match USA against Ghana coming top with 5.7 million. Doctor Who even beat Wimbledon which was showing on BBC2 at the same time. Overall Doctor Who did really well all season when the constantly shifting Time-slots are taken into consideration, and hopefully this will prove to the BBC that they handle the show with more respect next year. In comparison to previous seasons of Doctor Who in the same time slot, it faires better than Patrick Troughtons final episode on The Wargames which had a Final figure of 5 Million viewers, at a time in British Television where there were only three channels, and not as it is today.
5 TARDIS Groans
72% (31 votes)
4 TARDIS Groans
14% (6 votes)
3 TARDIS Groans
5% (2 votes)
2 TARDIS Groans
5% (2 votes)
1 TARDIS Groan
0% (0 votes)
0 TARDIS Groans
5% (2 votes)
Total votes: 43