Celebrating Time And Relative Dimensions In Space!
---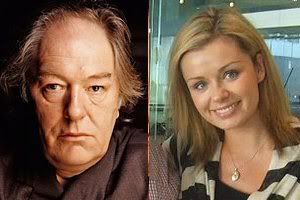 The BBC has confirmed veteran actor Michael Gambon and opera diva Katherine Jenkins will guest star in the 2010 Doctor Who Christmas special. Production starts today and will continue until August.
Michael Gambon, known for many roles all over Television and film, and mostly known lately for playing Dumbledore in four of the six Harry Potter films available, after original actor Richard Harris passed on.
"Bow ties are cool."
Doctor Who: Podshock - Episode 213 EXTRA Edition
Running Time: 0:42:16
In this Extra Edition of Doctor Who: Podshock we look back and review the 2010 series as a whole. Ken, James, and Louis give their thoughts about the first series with Matt Smith as the Doctor in this studio recorded episode.
Hosted by Louis Trapani, Ken Deep, and James Naughton.
So after what seems like an eternity and for some peculiar reason as to why the figures could not be released( The Official Viewing FIgures were with held by BARB on the BBC's request.) the final viewing figures for the "Big Bang" are available.
6.12 Million People Watched the Big Bang officially on BBC 1. with 0.72 Million watching the Repeat on BBC 3. as of yet I am unable to find the BBC HD numbers.
I meant to post this a couple weeks ago, but with series 31 wrapping up and with all of our live shows reviewing it all at the time, I never had a chance.
Even in this day of podcasts and other new media, the art of the fanzine is still around. As evidence is the launch of a new one covering Doctor Who, Fish FIngers and Custard.
In the premiere issue, it features a review of The Eleventh Hour, an article about the infamous 'PBS hijacking incident', Invasion Convention review, 'Cracks', an original 11th Doctor story, 'The Doctor in Wonderland', "It Could Have Been a Spin-off", a column by actor Harry Sedgewick, and what else?
Oh yes, an interview with some bloke named, Louis Trapani. There's much more, so check it out.
Exiled to Earth and now working for UNIT as their scientific advisor, the Doctor (Jon Pertwee) is summoned to an underground research center at Wenley Moor to investigate a series of inexplicable power losses. Available in color for the first time!
Earth, 2084. Two global superpowers hover on the brink of war. When the TARDIS is forced to make an unplanned visit to Sea Base Four, the Doctor (Peter Davison, The Last Detective), Tegan (Janet Fielding, Minder) and Turlough (Mark Strickson, A Christmas Carol) find themselves accused of being enemy agents.
Here is a new video with actor James Corden (Gavin & Stacey) giving us the lowdown on his character Craig Owens, who appears in 'The Lodger,' Episode 11 of the new series of Doctor Who.
For anyone visiting San Diego comi-con on Can purchase this exclusive covered Torchwood Nr. 1 from Titan Comics from their stand #5537. And if you would like it Autographed then pop along to room AA20 in Autograph Alley, where Tommy Lee Edwards will be available for autographs from 11:00 am to 12:30 pm on Saturday the 24th of July.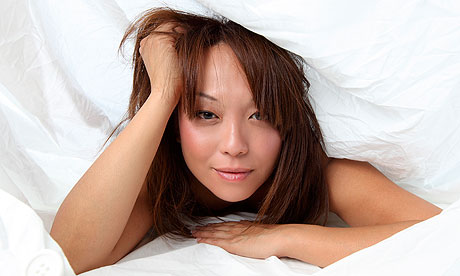 Naoko is interviewed in the Guardian Newspaper as part of their Technology section, by Guardian Journalist. The Guardian Takes a Well known person and Interviews them about their Techno-lust or Technophobe preferences and Naoko comes to light after her appearance in Lennon Naked, where she plays Yoko Ono.
Naoko Admits to being a total Apple fan, but doesn't have an iPhone due to the lack of buttons for text messaging, and that she is a Techno- freak and Luddite at the same time, as there certain things that can't be beat traditionally such as Hand written letters. The Piece of technology she has the most problems with? Shredders! Naoko says "I've had a rotten Time with Shredders!" you can read the Full article in the link bellow.