Celebrating Time And Relative Dimensions In Space!
---
Some of you may know me from recent episodes of Doctor Who: Podshock. While we are quickly manipulating and navigating the vortex that will take us to Series 9, I wanted to introduce myself and discuss how I came to join the Podshock team.
WHO Am I?
For starters, I'm Kyle Jones or @kylemj6977 on Twitter. I work in Human Resources, but am also a writer on my own and several HR related blogs. My TARDIS is parked in Brandon, MS. So, without further delay, I've ripped the last page from a random book to share the following with you.
1985 was a very different time. The year marks the birth of the Gallifreyan Embassy, but let's take a TARDIS ride back to see what else was going on at the time.
One of the original "banners" for the club
Speaking of time, it was the year that we discovered the wreak of the RMS Titanic after it was lost in way back in 1912.
5 TARDIS Groans
63% (5 votes)
4 TARDIS Groans
38% (3 votes)
3 TARDIS Groans
0% (0 votes)
2 TARDIS Groans
0% (0 votes)
1 TARDIS Groan
0% (0 votes)
0 TARDIS Groans
0% (0 votes)
Total votes: 8
I know I talked my head off (get it?) in PODSHOCK #327 about how much I love THE BRAIN OF MORBIUS, but I'm not through yet. If you're already sick of me talking about it, and why wouldn't you be, really? Then move along -- nothing to see here ...
... Still with me? Oh, good.
I mentioned on #327 how much I appreciated the screenwriting touch, the elegant pathos of having Condo's arm sacrificed to Solon's master work ... and of Condo then seeing the arm and recognising it. I realized later that this is only part of a larger virtue of this script. Where BRAIN OF MORBIUS excels, I think, is in putting sympathetic characters in credible danger. And maybe nowhere is this more striking than in the plot element of Sarah Jane's temporary blindness.
A little tidbit we failed to mention in Doctor Who: Podshock 327 reveiwing 'The Brain of Morbius' was the Tribbles of Morbius (or Dr. Solon).
Titan Comics to Publish Multi-Doctor Crossover Comic Event
A news item on Nerdist.com last January is where I first read the news that the Doctor Who comic license was leaving IDW and heading over to Titan. Now, over a year later, we've seen new titles for the Tenth, Eleventh, and Twelfth Doctors PLUS a Doctor Who book available for the 2015 Free Comic Book Day.
Doctor Who: Podshock - Episode 327
Running Time: 2:04:35
We review the 4th Doctor story, The Brain of Morbius starring Tom Baker as the Doctor and Elisabeth Sladen as Sarah Jane Smith, plus news and more. Hosted by Louis Trapani, Dave Cooper, Ian Bisset, Lee Shackleford and Kyle Jones.
Doctor Who: Podshock - Episode 326
Running Time: 1:53:21
We attempt to answer some of the many unanswered questions in DOCTOR WHO through the years, plus news and more. Hosted by Louis Trapani, Dave Cooper, Ian Bisset, Lee Shackleford and Kyle Jones.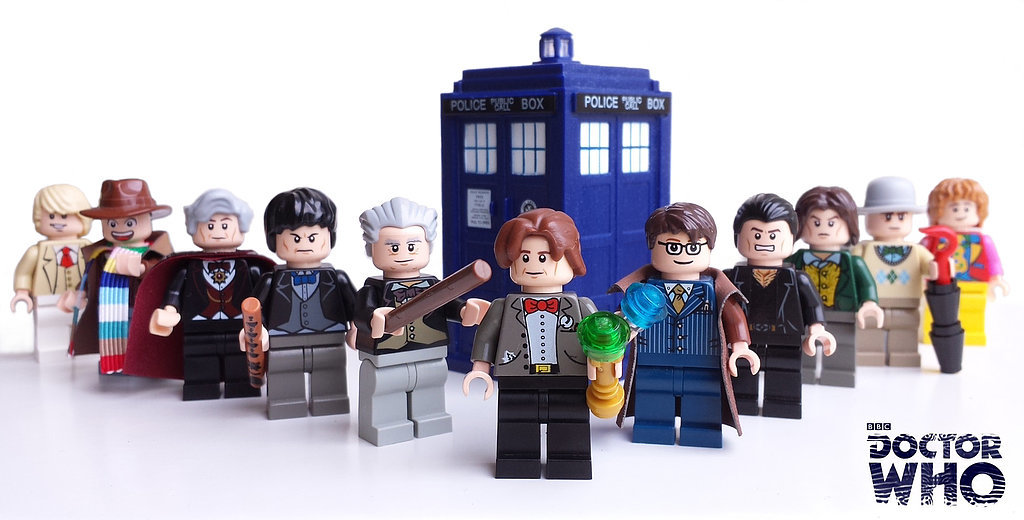 The Lego team has carefully reviewed the next generation of ideas and decided that it's time for the Time Lord to become immortalized in Lego!
Doctor Who fan Andrew Clark uploaded the set to the Lego Ideas site, which will serve as the foundation for the official release later this year.