Ken's Scarf day 8
---
Today was another house-bound day.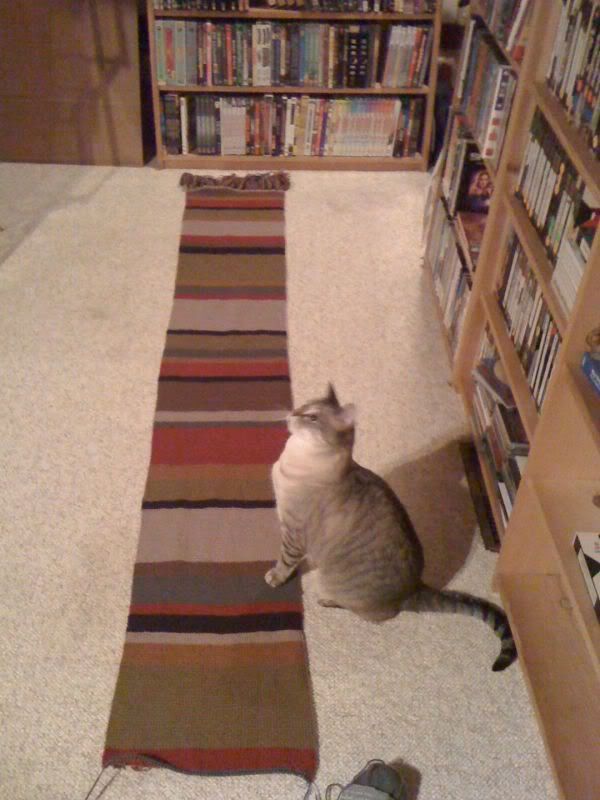 The weather in Broomfield was pretty icky. Rainy and threatening to snow.
So, I stayed in, read a book on my iPhone and knitted, mostly.
There's a really good probability that I will finish Ken's Scarf tomorrow.
Especially if the weather continues like this.
One of my cats, Spike, has been taking an interest in Ken's Scarf lately.
So I got her to pose with today's progress.
Tonight's stats are:
Total knitting time: 33 hours
Time spent knitting today: 6 hours
Total length: 83"
Length knitted today: 13.5"
38 out of 44 stripes
Finished 8 out of 15 skeins of yarn.