Jim Henson's Muppets 1000pc Puzzle on Auction
---
Nothing to do with Doctor Who, but some Doctor Who fans showed interest in it on Facebook, so I am posting it here as well.
Now available for bidding on eBay
Jim Henson's Muppets Springbok Puzzle
It's Jim Henson's Muppets! The whole gang is representated here in this puzzle, Kermit the Frog, Miss Piggy, Fozzie Bear, Scooter, Animal, Floyd, Gonzo, Camilla, Waldorf, Statler, Uncle Deadly, Rowlf, Beaker, Captain Hogthrob, Dr. Bunsen Honeydew, Robin, and more!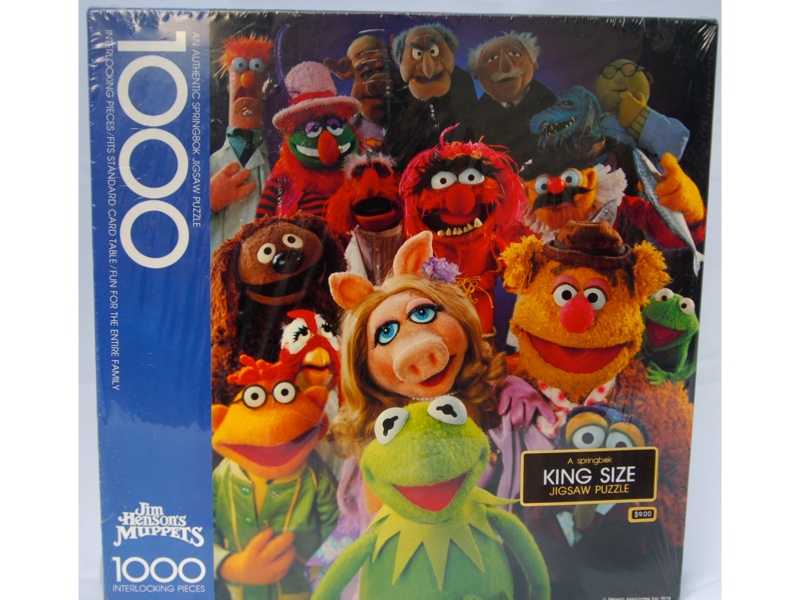 An authentic king size Springbok jigsaw puzzle of Jim Henson's Muppets. 1000 interlocking pieces. New - still in its original factory shrink wrap.
24 inches x 30 inches (when assembled). Fits a standard card table. Fun for the entire family. Copyright year on box states 1978.
Shipping and handling is $4.50 (US)
PayPal accepted. Sold as-is new still in its original shrink wrap.
An unopened original Jim Henson's Muppets puzzle, a rare find - Bid on it now.