Now more than ever, we need your support! Become a Supporting Subscriber today.
Big Finish: The 6th Doctor gets a new companion.
---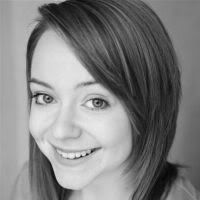 It's not often I feel inspired to blog about a new Big Finish companion coming up, but this one is an exception. Lisa Greenwood Reprises her role of Philippa otherwise known as Flip. The character came to being in the Story "TheCrimes of Thomas Brewster" and quite easily stood out in the story itself. Revealed at the Big Finish Convention, currently taking place today (Sat.11th June 2011) in Barking. She is to star along side Colin Baker as his new companion in the next run of 6th Doctor Adventures for Big Finish.