Doctor Who - The Adventure Games: Shadows of the Vashta Nerada Available TODAY!
---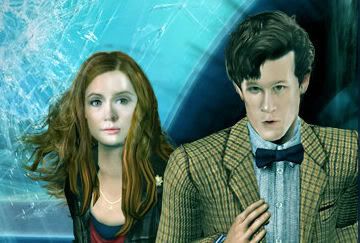 For all you lucky UK bound license fee paying Doctor Who fans. The fourth Doctor Who Adventures game "Shadows of the Vashta Nerada" has just gone live on the BBC official Doctor Who website.
The official blurb reads as such, "So you've learnt to fly the TARDIS and defeat the Cybermen and Daleks. But how will you fare against the fearsome Vashta Nerada? In an underwater base. While being attacked by alien sea monsters. Do you think you're ready?
Travel across time and space in these brand new online adventures - available free in the UK, only on this site. Can you stay out of the shadows, rescue Poseidon's crew and discover the incredible secret behind it all?"
Direct2drive wil release the game for all PC users next year bundled with the Tardis episode of the game. Unfortunately for Mac users the games are only available for Mac in the UK.
This may change a little next year when the iPlayer subscription model comes out, but we'll just have to wait and see on that one.