TARDIS Doctor Who: The Adventure Game Pt. 3
---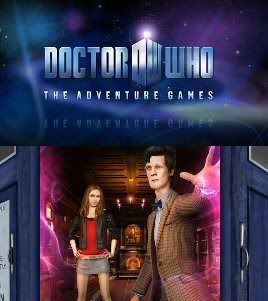 The third instalment of the Doctor Who: Adventure Game , computer game series that's been free to download to and install to UK residents has been announced.
This time the game takes entirely place in the TARDIS it's self and we get to see the hinted at many rooms of the TARDIS. Steven Moffat has told the official DW website
"Since 1963, kids have wondered what it would be like to control the TARDIS. Now we're handing complete control of the most powerful ship in all of space and time to a generation of children. Everybody duck!' He also told us, 'TARDIS is a brilliant, brilliant adventure. It's funny, touching, terrifying, amazing - everything a Doctor Who episode should be."
This instalment has been written by James Moran and music is as usual by Murray Gold. The game will be released on the official BBC Doctor Who website on Friday the 27th of August, and according to The ODW website will be available for Mac and PC at the same time.