Blogs
---
This Week In Doctor Who – October 9, 2010 Section A
October 9, 2010 – Vol 13, Number 31
By Benjamin F Elliott
http://tv.groups.yahoo.com/group/thisweekindoctorwho
All the known broadcasts of Doctor Who and its spinoffs, chronicled weekly. Established 1998.
Hello, everybody! It's good to be back. Please let me know if I am missing listings.
Late last night/early this morning the Doctor Who restoration team dropped a teaser on Twitter, for an announcement on Saturday. By the looks of it there are going to be more "Special Editions" and by the style of writing another Dalek one at that. see the trailer below and decide for yourself.
After showering and cutting my hair (and worrying if I had cut it too short), I was pretty much set for another all-nighter editing Doctor Who: Podshock 224. Then to my surprise, I received an invite via Twitter from (DWP Correspondent) Tara Wheeler @TARDIS_Tara to join her and others to listen to David Tennant on Absolute Radio in the UK. Tara said they were all "dancing." This must had been around 1:30 AM (EDT).
Ok, I could do that. I hadn't heard David Tennant interviewed since his returning to the UK after working here in the States. I figured I would pop over to the live streaming audio of the radio station with the simultaneous webcam view (when it wasn't failing) and see what David Tennant had to say in what I assumed would be a quick interview.
Little did I know once I got there, there was no Mr. Tennant to be found. One of the webcams had a view of an empty chair. So I assumed since they had been dancing before, I must had just missed his interview. I was about to say, "Oh well" and get back to work when I was informed that he had yet to come on. That they were still waiting for him.
"Good news everyone…" (I say in a Professor Fransworth voice from Futurama), The Sonic Newsdriver podcast is back and it's about time (and space of course). The latest episode is now available a week prior to the launch of the 4th series of The Sarah Jane Adventures, and as such, there's plenty of coverage about it in this episode, along with of course news about Doctor Who itself and more. It is a great way to stay on top of selected Doctor Who related news while on the go!
Sonic Newsdriver (03 October 2010) -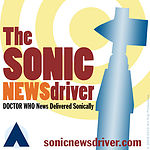 The Sonic Newsdriver 20101003
Selected Doctor Who related news delivered sonically.
For Earth-date: Sunday, the 3rd of Oct. 2010
Sarah Jane Adventures Return, Matt Smith is the Piano Man, Doctor Who Live news, Music News, Doctor Who and the Florence and the Machine, NYCC is Coming to Town, Your iPhone Just Got More Sonic, Party Like It's 1996, and more.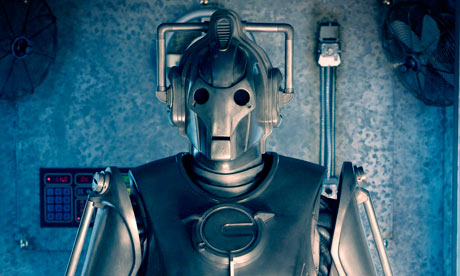 I'm sorry to have to anounce that the performance of Doctor Who Live scheduled for the Glasgow SECC on 14th October has been cancelled, for what is described as logistical reasons.
Ticket holders should contact the box office which is offering refunds or seats at alternative performances during the run.
Below is the official BBC press release for Sarah Jane Series four.
The Sarah Jane Adventures returns to CBBC with a host of guest stars, amazing monsters, and a visit from the Doctor
Alien investigator, Sarah Jane Smith, is back on CBBC with a fourth series of The Sarah Jane Adventures from Monday 11 October.
Below is the trailer from the BBC for the Autumn winter series it has 3 Doctors (all new series Doctors at that) and the other drama Matt Smith worked on also gets a quick clip. The trailer is not region locked so enjoy. (Spoilers are minimal, showing mostly actors and nothing much else)
Forbidden Planet has announced the first of the Wave 2 of figures for Doctor Who Series 5.
They include the Dalek Progenitor Guardian (pictured left), Prisoner Zero, A smiler, The Son from the Vampires in Venice and an Roman Auton. See here for details and to pre-order.
BBC Worldwide have announced that the Doctor Who Exhibitions in Cardiff, Lands End and Newcastle are to close. This follows 18 month long talks with Cardiff City Council for a new and bigger location. It appears that the three exhibitions will be consolidated into one BIG experience in Cardiff.
Newcastle will be the first to close on October the 31st 2010 followed by Lands End on January the 2nd 2011, and finally Cardiff on March the 27th 2011. Details as to where and when in Cardiff the new attraction opens has yet to be announced.
Cheers to Doctor Who: Podshock Correspondent Tara Wheeler @TARDIS_Tara on her new transdimensional tattoo. We all watched last night via Twitter as she, her DH (David Wheeler), and Emily @emilyooo documented Tara's adventure. Tara being Tara of course brought colour samples of the scarf for Jon Reed, the tattooist to use... Yes, I said scarf. As you can see, a scarf is also included in the TARDIS (police box) image.
No, I already asked if dematerializing ink was used on it. She said that is on the other shoulder.
Was it painful?